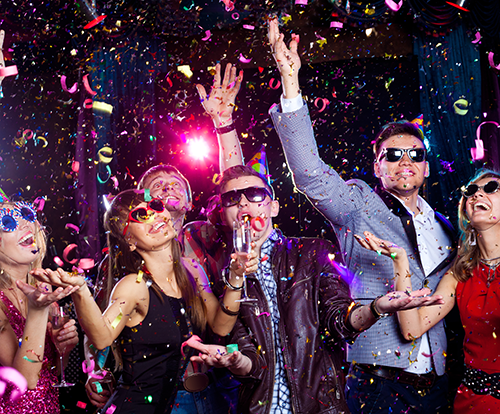 The restaurant and entertainment business isn't an easy one. In fact, it's estimated that nearly two-thirds of all new eateries, cafes, bars, clubs and other food and entertainment venues will eventually close sometime within the first three years of their opening. Yes, it's a tough business, one that requires business owners to work hard for long hours in an effort to establish themselves and gain traction in their market. And then, of course, there's always the threat of lawsuits and other instances that can derail a business. It is 2016, after all, and food allergies, food contamination and other accidents from these aforementioned establishments all have the potential to lead to lead to expensive settlements if things go awry.
With that being said, picture this scenario for a moment: You've made it in the market to the point where you're turning a healthy profit, your food and service is lauded by your customers and things are going good. But there's a food allergy lawsuit that threatens to settle for several hundred thousand dollars more than what you're covered for in your general liability insurance policy pending. If it settles as predicted, you may have to close up shop because of a fluke incident.
Thankfully, restaurants and other entertainment venues can easily avoid having to fork over big out of pocket bucks in instances like the aforementioned. That's where umbrella insurance comes in handy.
READ MORE: Things to Consider Before Getting Bar Insurance
Umbrella Insurance Explained
So just what is umbrella insurance? Think of it as "excess coverage" insurance, as it provides that bit of extra coverage to underlying general liability, auto liability and worker's compensation policies. Typically, umbrella insurance is purchased in increments of $1 million, though it's worth noting that in order to purchase umbrella policies, most insurance firms require minimum amounts of general liability, auto liability and worker's comp policies to qualify.
Let's revisit the situation that we detailed in the opening. Say you're ordered to pay $1.25 million to the customer that experienced a severe food allergy reaction, but your general liability policy limit is $1 million. If you've elected to purchase an umbrella policy for $1 million, it would cover the remaining $250,000 that you'd otherwise have to pay for out of pocket, potentially saving your business.
Like we said, umbrella insurance is essentially "extra" coverage if the unthinkable were to happen. And when it comes to running a restaurant or bar, the last thing you'd want is the unthinkable to put you out of business. What's more is that umbrella policies are generally fairly affordable, usually costing most entities some $400 to $500 more in insurance costs per year.
Umbrella Insurance and Bars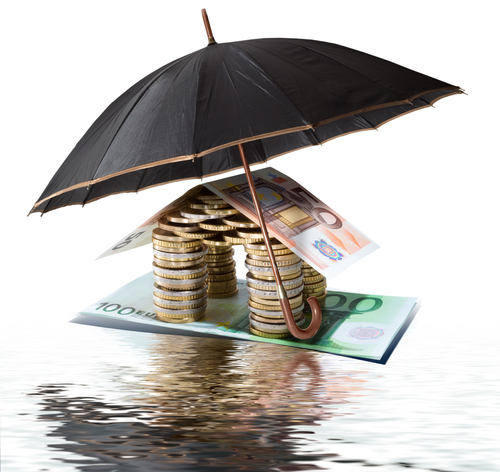 Adding an umbrella policy for a restaurant is one thing, but it's arguably more important for bars. That's because many bars have a lot more risk when it comes to injuries on their premises. Yes, bars may also have a kitchen that serves food, making them subject to the same food allergy and food contamination troubles as a restaurant may experience, but bars are best known for the alcoholic drinks that they serve.
READ MORE: Insurance Tips for Liquor Liability Business
And liquor has the tendency to lead to more on-site physical injuries from intoxication, potential fights or assaults on bar property and vehicle damage should your bar or club offer valet parking. That's why umbrella insurance is arguably much more valuable to a venue that serves alcohol.
Keep this in mind as well – unlike some restaurants, bars and clubs often carry liquor liability insurance, assault and battery liability insurance and product liability insurance to protect their business. That's a lot more insurance that bars and clubs need to add to protect themselves. Umbrella insurance can help provide that extra protection and peace of mind for such an entity.
Do I Really Need Umbrella Insurance?
While umbrella insurance can be extremely valuable to have, this "extra" coverage also comes with "extra" costs. And for many businesses, whether or not umbrella insurance is worth it is a point of debate. So just how do you know if you need umbrella insurance? If you answer "yes" to any of the following questions, umbrella insurance is worth looking into further:
Do you operate a bar or club?
Does your business provide on-site catering or delivery (i.e. instances where your employees may be driving for work reasons)?
Does your bar, club or restaurant offer valet parking services?
Does your restaurant serve liquor and carry a liquor liability insurance policy?
Has your restaurant ever had any issues with food quality?
Is there potential for injury to patrons either in the parking lot or elsewhere on the exterior of your business?
Umbrella Insurance: Bottom Line
Simply put, you purchase insurance in case the unthinkable happens. Umbrella insurance can provide extra coverage if the really unthinkable were to happen. However, only you as a business owner can determine whether or not it's right for your establishment.
For more information on umbrella insurance for your bar, restaurant or club in the Houston area, contact us today.
READ MORE: Money Blog Talks Reasons to Have Umbrella Insurance