Special Event Insurance in Texas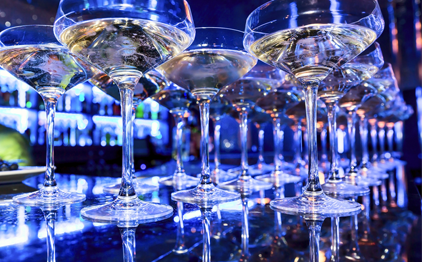 When your bar or nightclub hosts a special event or sponsored event, it's important that you make sure you're fully covered for the liability of the event. In most cases, these special events are beyond the scope of operations covered by the general liability or liquor liability insurance coverage your business already has, so you need extra protection.
That's where we can help. At Food & Beverage Insurance Agency, we understand the unique insurance needs of the hospitality industry. In fact, many of our experienced insurance agents actually have backgrounds in the hospitality business. This firsthand experience means we're better prepared to match your establishment with the special event general liability insurance plan you need to stay protected.
We have exclusive relationships with specialty carriers that standard insurance companies can't even access. This allows us to offer the best special event insurance coverage at the best prices for private event insurance, sponsored event insurance, and more.
Get a Quote
Want to protect YOUR Business?
Talk to one of our agents and get help finding the coverage that you need.
Get a Quote
The FNBIA Difference
Are you ready to see the difference? The Food and Beverage Insurance Agency is a professional insurance agency that is renowned for their work in restaurant insurance.
Skilled agents take a personal interest in the success of your business and strive to help you financially gain, even in the event of an accident. By choosing insurance through FNBIA you will have friendly and dedicated professionals at your service, customized insurance for your Texas based restaurant.