Protect Your Business with Liquor Liability Insurance Texas | Liquor Liability Event Coverage/Costs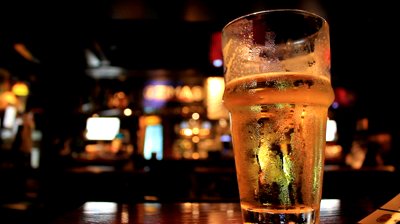 IImagine this: An intoxicated patron gets in a fight with another patron, severely injuring that individual. If that injured individual decided to sue your bar or restaurant and you didn't have event liquor liability insurance, you'd be in serious trouble. Or what if that same intoxicated patron got in a car accident on the way home and injured or killed themselves or someone else?
That's why it's so important to have Texas liability insurance. Liquor liability coverage can protect your establishment in the most important way. Let the experts at Food & Beverage Insurance Agency help match you with the Texas liquor liability insurance plan that's right for your needs. When bar owners in Dallas, Houston, San Antonio & Austin Texas, and all across the great state of Texas need liquor liability insurance, they turn to Food & Beverage Insurance Agency.
Protect Your Business
If your business has the ability to sell alcohol, investing in liquor liability insurance is something you should do immediately. Having the ability to sell alcohol at your establishment is great for business and an increase in revenue, but one small accident and you could be out of a job and out of a business. For example, two intoxicated customers get into a fight in the middle of your bar; not only is there damage to your building, but one of the customers also needs to go to the hospital to get his head examined. This is why insurance is so vital, it can help pay for all of these damages, without it you could be in a world of trouble. Luckily for those living in the Texas area, the Food and Beverage Insurance Agency is there to help you with these important decisions.
So, What Exactly Is Liquor Liability Insurance?
This type of insurance is made specifically for establishments that serve alcohol. For example, restaurants, bars, and lounges are all the types of establishments that can benefit from this kind of coverage. This insurance is made to protect you and your business in the event of any type of accident. It will cover medical bills of an injured and intoxicated patron, damage to your building, and can even help replace any stock that you lose in the event of an accident. It is critical that you invest in this type of insurance before a problem arises, or you and your business could be in could be in serious trouble.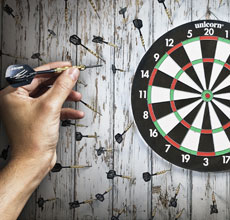 What Should My Insurance Cover?
When it comes to liquor liability insurance not all policies and not all coverage is, in fact, created equal. Policies may cover:
Lawyer's Fees: Helps pay for you to defend yourself in alcohol related lawsuits.
Mental Damages: Some patrons may claim to be mentally damaged by a traumatic event or accident in your establishment; this will help pay them compensation.
Specific Situation Coverage: IF you live in an area with high amounts of specific crime, you may want to have coverage for those crimes. For example, shootings, stabbings, vandalism, or sexual assault.
Worker's Compensation: Pays employee medical bills and lost wages if they are hurt on the job.
Finding the right policy for you includes mixing and matching these different coverages with others that you may be eligible for. Consult with your agent about what is best for you and your business.
Finding the Right Agent
When looking for insurance the most important thing is to first find the perfect agent. Why? Your agent is the person who will be working directly with you, creating a policy to best fit your needs, and find you the best price. If you do not trust your agent or if they are not qualified to deal with your situation; you may lose hundreds of dollars or not even be covered correctly. When looking for an agent find someone who knows the food industry business, who understand your specific establishment, and who has been properly trained to find you the deals you deserve.
The FNBIA Difference
What is the Food and Beverage Insurance Agency difference? Why should you choose us over all the other insurance agencies you may have to choose from? Simple, if you own a liquor serving establishment in Texas, we are the people you can trust. FNBIA agents are professionals who have vast knowledge of the food service industry, meaning that they will know what kind of policy you need to protect your business and your well-being. With 7 days customer support, you can have your questions answered almost any time they arise from someone who knows what they are talking about; no more waiting for days for an answer to a complicated, yet important question. The other benefits you get by finding insurance through FNBIA include:
Great Coverage at Price You Can Afford
Custom Policy That Fits Your Needs
Agent Commitment
Agents Who Know Your Business and Industry
Do you want a stress free way to get the right coverage for your business? Then use, the Food and Beverage Insurance Agency and experience the FNBIA difference.
For more information or to get a liquor liability insurance cost call (832) 271-0790 today.