Nightclub Insurance in Texas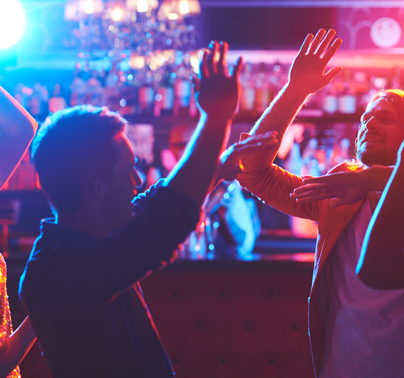 The Experts in Texas Bar Nightclub Insurance | Best Price on Insurance For Texas Night Club
When choosing a business insurance broker, you need to find an agent that truly understands the unique needs of your industry. That's why nightclubs across the state trust Food & Beverage Insurance Agency when they need Texas nightclub insurance.
For years, the agents at FNBIA have been working to meet the insurance needs of nightclubs across Texas, including in Dallas, Houston, San Antonio & Austin Texas, and everywhere in between. With countless clients on our roster, we have experience serving nightclubs of all sizes and styles. We understand the unique risks that come with owning and operating a nightclub, and our specialized bar & nightclub insurance plans can help protect your business and your financial future

Being one of the most renowned nightclub insurance companies, we offer comprehensive nightclub insurance programs that include liquor liability insurance, assault & battery coverage, workers compensation coverage, property coverage, special event liability, employee benefits liability, and more. Simply put, when it comes to insuring your nightclub operations, we've got you covered!
The FNBIA Difference
Are you ready to see the difference? The Food and Beverage Insurance Agency is a professional insurance agency that is renowned for their work in restaurant insurance.
Skilled agents take a personal interest in the success of your business and strive to help you financially gain, even in the event of an accident. By choosing insurance through FNBIA you will have friendly and dedicated professionals at your service, customized insurance for your Texas based restaurant.
Get a Quote
Want to protect YOUR Business?
Talk to one of our agents and get help finding the coverage that you need.
Get a Quote